Bold and disruptive packaging design.
The Creative Method was established in 2005 and was built from the desire to create a world-class packaging design agency out of Sydney.
Our packaging design philosophy: Bold ideas. Flawless execution.
Our philosophy is simple – to produce the greatest packaging design ideas with the best possible execution. To create effective packaging design requires a rigorous design process and involves constantly pushing ourselves as packaging designers, our clients, and the packaging materials we use. We do all this in the pursuit of the perfect packaging aimed at your target audience.
Creating the perfect first impression and giving brands the shelf impact they need to succeed.
First impressions matter. Our design solutions always aim to be bold, to intelligently disrupt, and to connect brands emotively with their existing and potential consumers. We are all about turning potential into a purchase. Our client base includes companies in food, beverage and retail, such as Guzman Y Gomez, Coca-Cola Amatil, Sumo Salad, El Jannah, Campari and Saint Clair Family Estate.
Our work disciplines include brand strategy, naming, brand creation, development and experience, packaging, graphic design and comms. Essentially anything that requires a great idea to generate brand traction.
Our packaging design services.
Our creative team has a wealth of experience with decades of collective branding and package design experience from across the globe. We're unashamedly obsessed with creating brands and custom packaging solutions from the inside out, from the beginnings of an idea, through strategy and testing, to fully realised product packaging on-shelf.
We are known for award-winning design in beverage and food packaging through our use of storytelling, intelligent design, craft and detail to create eye catching product packaging that stands out in-store and disrupts the status quo, connecting with customers, selling, and, importantly, enduring.
We're renowned within the food and beverage industry as the packaging design specialists.
From brand strategy, brand creation, and custom packaging design through to the finished package, printed and in the retail store — we pride ourselves on being the business partner our clients turn to.
Yenda Brewing Co. Packaging Design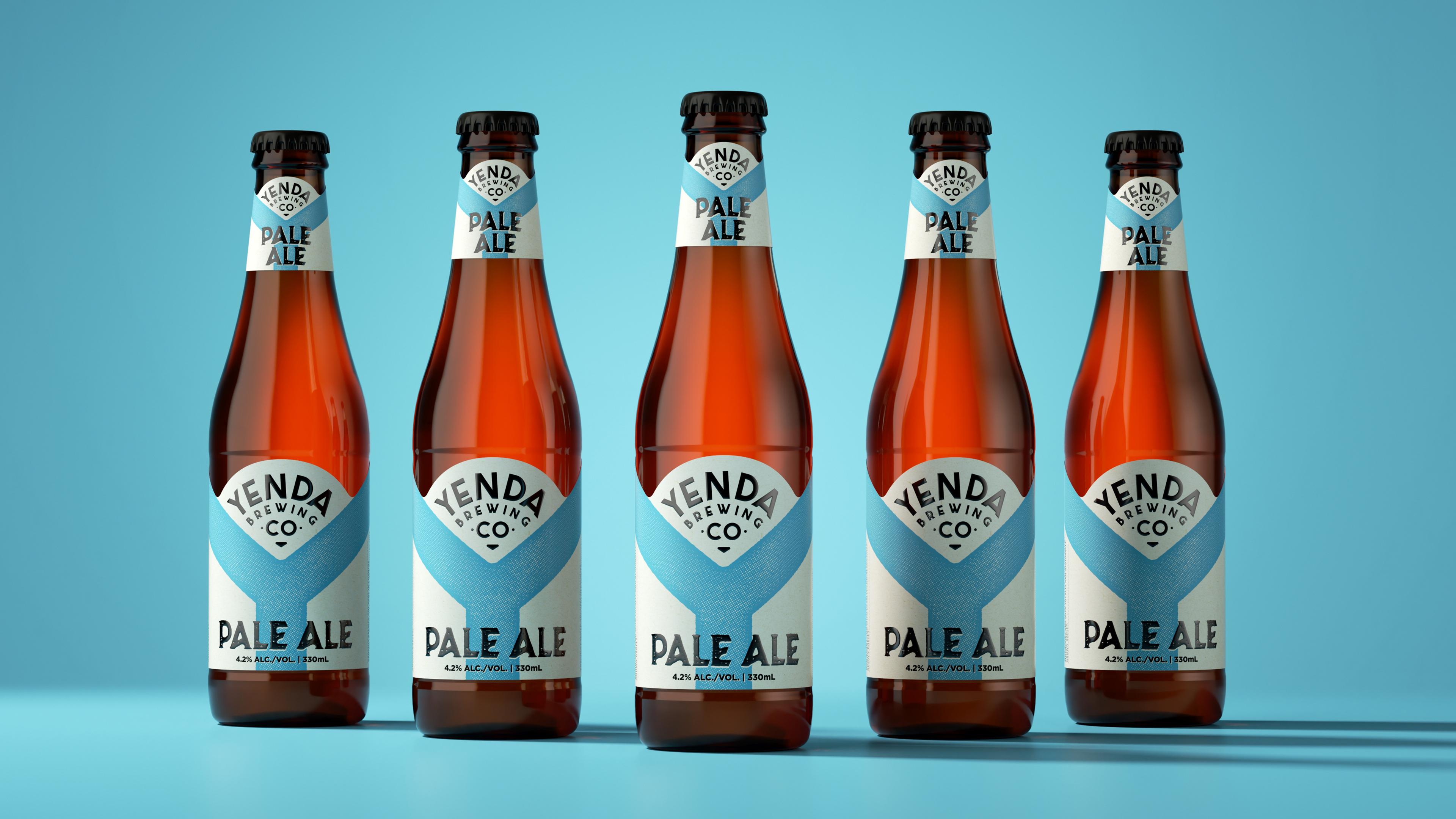 The Yenda Brewing Co. beer brand has been around for a number of years and is the current sponsor of the Wallabies Rugby Union team. Due to a massive influx of new brands into the craft beer space, Yenda had lost market share against its new and shiny competitors. We were engaged as the packaging design agency and tasked with refreshing the product packaging design to drive more of a mainstream craft positioning, standout on-shelf and appeal to a broader spectrum of potential customers.
"The Creative Method helped to not only deliver a strong, distinctive brand identity but helped us build a stronger brand. The customer, end consumer and salesforce reaction to Yenda has been phenomenal – a truly inspired brand redesign!" Stuart Boag, Brand Marketing Manager, Coca-Cola Amatil
Red Rooster Brand and Packaging Design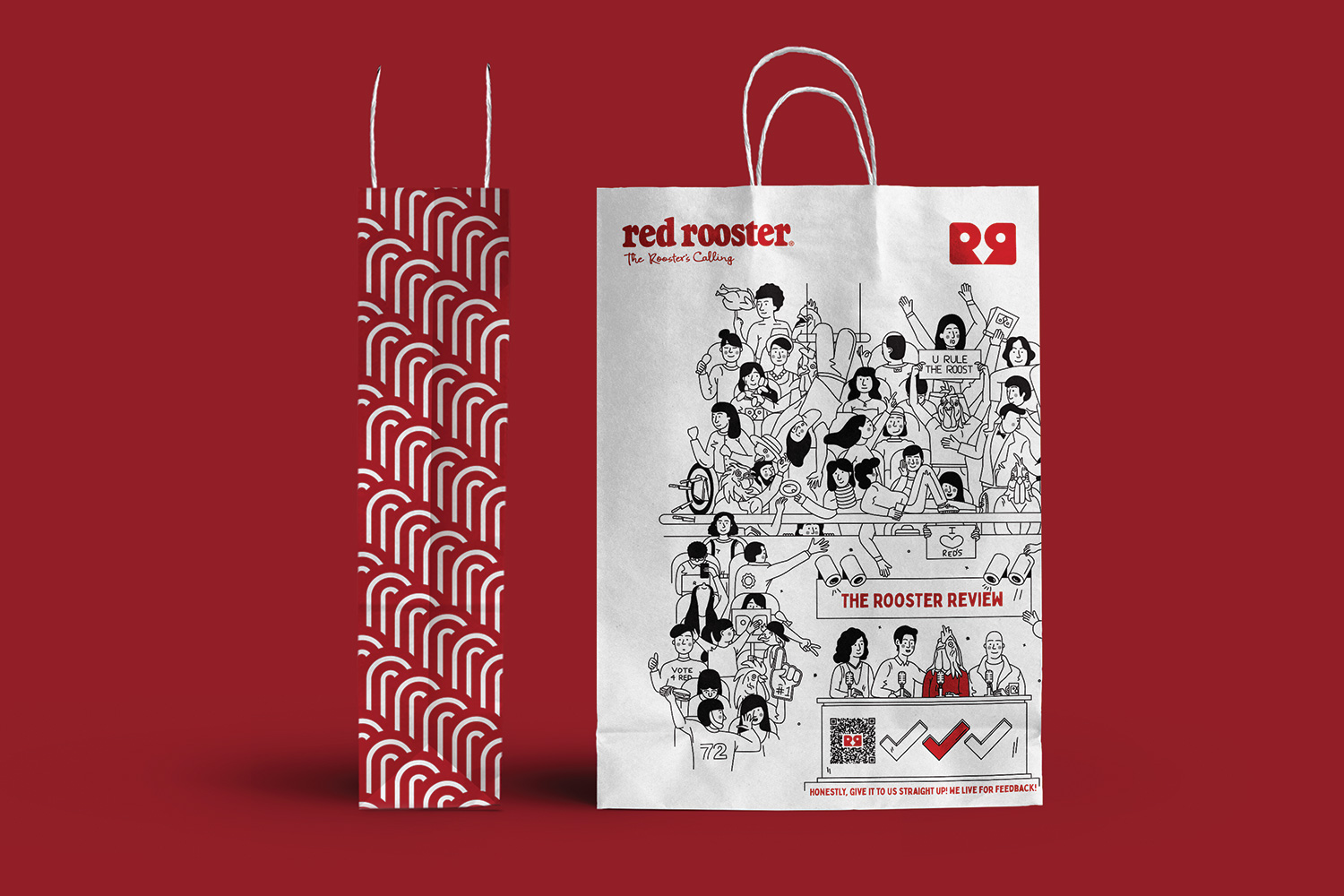 In 2021, Australia's first and favourite chicken shop approached us in need of a brand spruce up. Sales and shares were declining, and the brand had lost its relevance and was culturally out of date. After simplifying and modernising the Red Rooster logo, we took inspiration from their original design elements of the 1970s and the arched plumage within the tail to create a stylised pattern and set of packaging assets that are distinctive, ownable and pay homage to Red Rooster's history.
The results speak for themselves: sales have increased close to 30% over two years and Red Rooster has become the fastest growing brand in the category for customer traffic and sales. There has also been a significant turnaround of the way customers perceive the brand with consideration and trial both increasing 5%.
Delta Estate Wines Packaging Design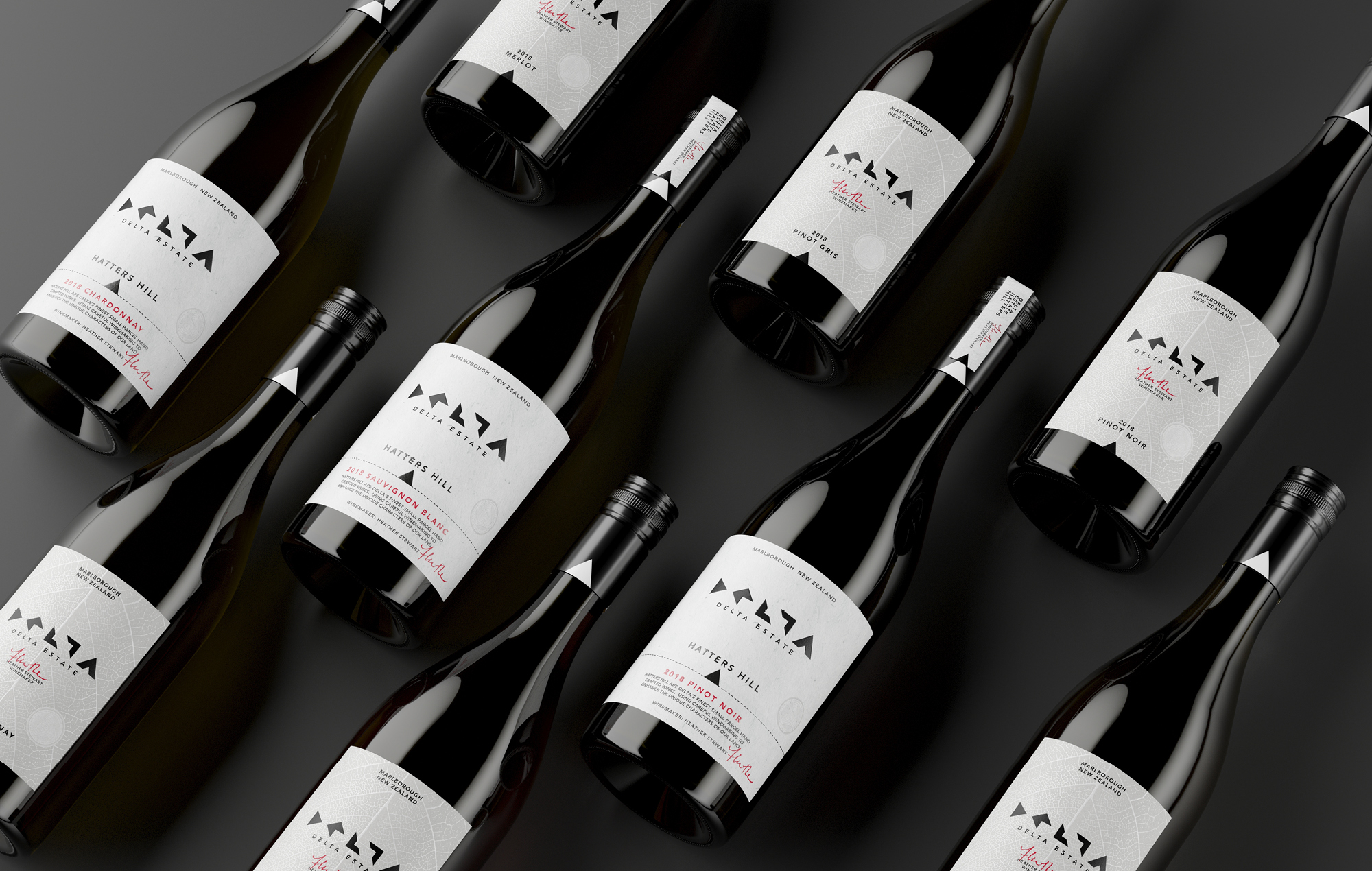 As the wine market becomes increasingly competitive, it is no longer good enough to simply have great wine. Delta wanted to evolve the brand and product packaging to stand for something unique; something memorable that would resonate from the grower right through to the consumer, and create the greatest cut-through on-shelf.
"The results from our rebrand have been outstanding, with significantly increased sales both domestically and globally, as well as a brand that is becoming more recognisable throughout the world." Alison Downs, Brand Manager, The Delta Wine Company
Rum Co. of Fiji Packaging Design
Coca-Cola Amatil had a range of award-winning, premium Fijian rums that were under-performing. As their branding agency, our task was to relaunch this range with beverage packaging that paid respect to the liquid gold inside. The current brand packaging was lacking standout with no quality credentials and nothing ownable to enable storytelling, so we needed to be inventive.
We have no style. 
Good product packaging design should be driven by a brand's story and what makes it unique rather than what might be on-trend.
We use creativity, storytelling and design craft to bring brand identity, packaging, comms, spaces and innovations to life.
Our team
Tony Ibbotson – Founder and Creative Director
The Creative Method is led by Founder and Creative Director, Tony – first and foremost a designer, but also author of several books on unleashing creativity, a sought after speaker on the design circuit, and all round legend at pub chat and All Blacks trivia.
Banished from his family's wine estate until he developed a true appreciation for Marlborough grapes and soil, Tony embarked on a trip around the globe working with some of the world's biggest brands and best creatives.
Armed with this wealth of knowledge and experience, he returned to Sydney to launch The Creative Method in 2005.
Tony's genuine love of food, drink and design, and obsession with cracking the most challenging of briefs – large or small – has led to him becoming one of the most trusted creative partners in the Australian food and beverage industry today.
Craig Ham – Creative Strategist
Craig has over 20 years of experience specialising in consumer-led strategy building and idea creation.
A former agency executive (WPP group) leading consumer and cultural insight programs for FMCG clients across 20 different countries, Craig joined global drinks maker Diageo to lead Ideation and Innovation Planning across Asia/Australia. He has also worked with a spectrum of growth-finders in food and beverage – from start-ups to scale-ups to established global brands.
Craig now sits as Strategy Lead with The Creative Method. Unapologetically consumer-curious, and with a unique slant on how category 'cultures' work, Craig brings pointed and practical perspectives on brand creation and marketing to help future-shapers deliver intelligent disruption for growth.
Lee Nicol – Creative and Copywriter
After years of torment for the size of his ears and being laughed at for looking like the boy on the front of Mad magazine, Lee's dreams of a modelling career were short lived. He took solace in drawing, which led to his first true love – design.
Originally from Scotland, Lee cut his teeth in London's bustling design scene, before his second true love – his wife – led him to settle in Australia.
As a creative, Lee has always loved both written and visual communication. Words and wordplay tend to drive everything he creates, which includes national campaigns and branding projects for some of Sydney's most renowned studios and brands. Lee loves working on branding projects from early conception, hearing their stories of origin, discovering what makes organisations tick, and then helping them tell their story to the world in their own voice.
And for what it's worth, he's finally grown into those ears.
Lucy Ryan – Account Director
Lucy used to like it when things just looked nice. Now she loves to get under the skin of brands, working closely with clients to unleash all that they can become.
With a career starting in London 10 years ago, Lucy's experience spans branding, packaging and marketing communications across local and global markets, with heavy involvement in strategic and innovation projects. 
Lucy has worked with global corporations such as Unilever, Mars, Coca-Cola and CooperVision, down to the smaller guys such as Guzman y Gomez, Black Hawk and Taylors Wines, working across B2B and B2C to deliver high impact brands and campaigns.
Sign up for our latest news and resources.